Fish Fry 2014
Annual Fish Fry - May 19 2010 Dixon Lake
Youth Day at Lake Dixon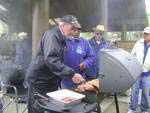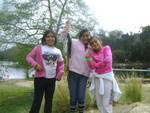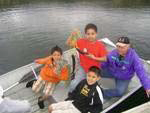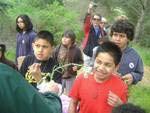 Our third annual "Youth Day at Lake Dixon " was without a doubt a total success. We had over 30 Senior Anglers of Escondido attend and because of their help this event was better than ever. The Angler's participated in many ways which meant they drove boats and fished with the youngsters, cooked, served food, helped with the hikes, games, or just cleaned up and did what had to be done.
The annual affair this year hosted 57 children, ages 8 to 12, and 13 Counselor's from the local YMCA. We also fed a few of the Park Rangers who were so accommodating to our people and the group from the "Y". The Park provided the fishing permits for the kids and 7 boats. Also they arranged to have two Naturalists
(one was our own member Simone Green) guide the hikes and help the children learn about the plants, flowers and animals that are part of the Lake Dixon and Daley Ranch area. This year some of the children caught some nice trout thanks to our expert Senior Angler Instructors.
In addition to the hiking the children played games such as frisbee, soccer,
whiffed ball and they were also offered boat rides. At noon we cooked and handed out 80 hamburgers, 160 hot dogs, and 100 bags of chips, juice, water, 300 cookies and all sorts of condiments that made those sandwiches scrumptious. Hot dogs and hamburgers alwaystaste better barbequed out in the woods, don't they? The serving line was so organized and controlled by a few of our Angler wives that we fed everyone in short order and many came back for seconds.
I want to extend many, many thanks to the people that made this possible. We need to extend special kudos to Marilyn Prewitt who baked and donated the cookies. Next year make sure you volunteer to help with this very worthwhile
event. You'll have a good time and just watching the children will be thoroughly
heartwarming.

Ron Parker